Project Lead the Way (PLTW)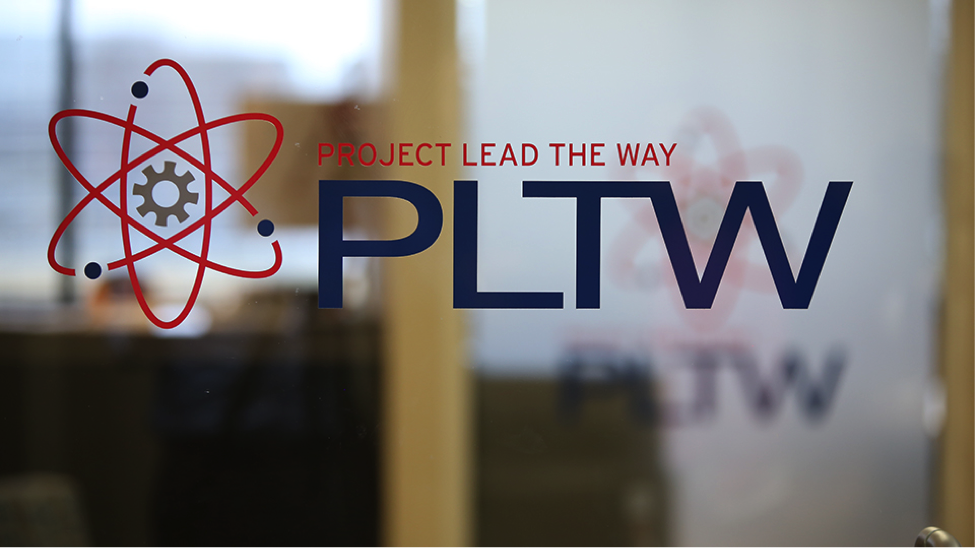 Orlando Science Schools offer different types of special programs to its students. Students will find the most exciting and academically challenging programs in the 2020-2021 Academic Year. The programs offer students unique opportunities for in-depth experiences and study in specific areas of interest. Each Special Program emphasizes a specialized theme. The programs set high expectations for all students to improve their academic achievements, and prepare for college careers of the 21st Century. In addition, Special Programs offer students hands-on and real-world problem-solving approaches to learning.
OSS is proud to offer Project Lead the Way (PLTW) to our students and give them an advantage over their peers in collage as well as in their careers. PLTW has a long history of successfully engaging students in STEM subjects and we believe our community will also see the benefits of PLTW as these students turn into the next generation of highly skilled employees for our local businesses.
Orlando Science offers the below PLTW programs to its students.
• PLTW Engineering Pathway
• PLTW Biomedical Sciences Program
The details and course progress of each program offered is provided below. While all students are encouraged to apply, students must have a strong interest in academic challenges. Students should be willing to set up structured study time and be motivated in order to be successful in these programs.
Orlando Science PLTW-Engineering Curriculum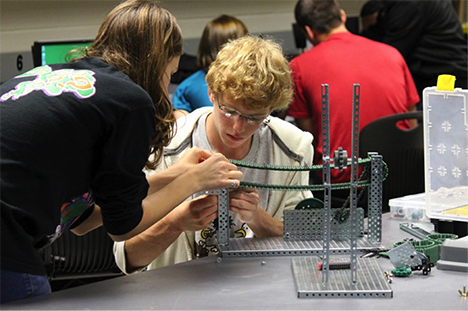 In Orlando Science PLTW Engineering, students engage in open-ended problem solving, learn and apply the engineering design process, and use the same industry-leading technology and software as are used in the world's top companies. Students are immersed in design as they investigate topics such as sustainability, mechatronics, forces, structures, aerodynamics, digital electronics and circuit design, manufacturing, and the environment, which gives them an opportunity to learn about different engineering disciplines before beginning post-secondary education or careers.

Orlando Science offers a minimum of four courses: Introduction to Engineering Design, Principles of Engineering, and any specialization course such as Aerospace Engineering, Civil Engineering and Architecture and Digital Electronics or Capstone Course - Engineering Design and Development.


Introduction to Engineering Design

Students dig deep into the engineering design process, applying math, science, and engineering standards to hands-on projects. They work both individually and in teams to design solutions to a variety of problems using 3D modeling software and an engineering notebook to document their work.


Principles of Engineering

Through problems that engage and challenge, students explore a broad range of engineering topics, including mechanisms, the strength of structures and materials, and automation. Students develop skills in problem solving, research, and design while learning strategies for design process documentation, collaboration, and presentation.


Aerospace Engineering

This course propels students' learning in the fundamentals of atmospheric and space flight. As they explore the physics of flight, students bring the concepts to life by designing an airfoil, propulsion system, and rockets. They learn basic orbital mechanics using industry-standard software.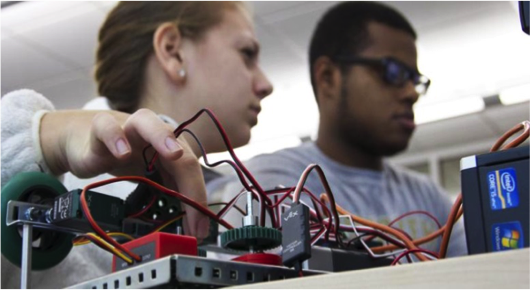 Computer Integrated Manufacturing
Computer Integrated Manufacturing is one of the specialization courses in the PLTW Engineering program. The course deepens the skills and knowledge of an engineering student within the context of efficiently creating the products all around us. Students build upon their Computer Aided Design (CAD) experience through the use of Computer Aided Manufacturing (CAM) software. CAM transforms a digital design into a program that a Computer

Numerical Controlled (CNC) mill uses to transform a block of raw material into a product designed by a student. Students learn and apply concepts related to integrating robotic systems such as Automated Guided Vehicles (AGV) and robotic arms into manufacturing systems.

Throughout the course students learn about manufacturing processes and systems. This course culminates with a capstone project where students design, build, program, and present a manufacturing system model capable of creating a product.
Orlando Science Biomedical Science Curriculum
The rigorous and relevant four-course PLTW Biomedical Science sequence allows students to investigate the roles of biomedical professionals as they study the concepts of human medicine, physiology, genetics, microbiology, and public health. Students engage in activities like investigating the death of a fictional person to learn content in the context of real-world cases. They examine the structures and interactions of human body systems and explore the prevention, diagnosis, and treatment of disease, all while working collaboratively to understand and design solutions to the most pressing health challenges of today and the future.

Each course in the Biomedical Science sequence builds on the skills and knowledge students gain in the preceding courses. Schools offer the three PLTW Biomedical Science foundation courses within a period of three academic years from the start of implementation and may also offer the capstone course.
Principles of Biomedical Science
In the introductory course of the PLTW Biomedical Science program, students explore concepts of biology and medicine to determine factors that lead to the death of a fictional person. While investigating the case, students examine autopsy reports, investigate medical history, and explore medical treatments that might have prolonged the person's life.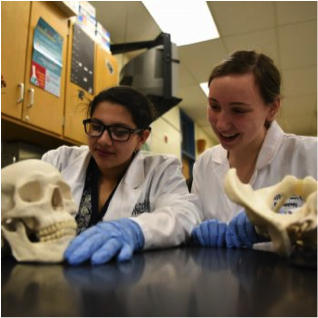 Human Body Systems
Students examine the interactions of human body systems as they explore identity, power, movement, protection, and homeostasis. Exploring science in action, students build organs and tissues on a skeletal Maniken®, use data acquisition software to monitor body functions such as muscle movement, reflex and voluntary action, and respiration, and take on the roles of biomedical professionals to solve real-world medical cases.


Medical Interventions
Students follow the life of a fictitious family as they investigate how to prevent, diagnose, and treat disease. Students explore how to detect and fight infection, screen and evaluate the code in human DNA, evaluate cancer treatment options, and prevail when the organs of the body begin to fail. Through real-world cases, students are exposed to a range of interventions related to immunology, surgery, genetics, pharmacology, medical devices, and diagnostics.


Biomedical Innovation
In the final course of the PLTW Biomedical Science sequence, students build on the knowledge and skills gained from previous courses to design innovative solutions for the most pressing health challenges of the 21st century. Students address topics ranging from public health and biomedical engineering to clinical medicine and physiology. They have the opportunity to work on an independent design project with a mentor or advisor from a university, medical facility, or research institution.
ENGINEERING AND BIOMEDICAL SCIENCES PATHWAYS