STEM Camp 2023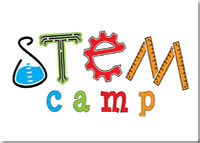 Orlando Science Elementary School is pleased to announce the dates for a summer STEM Camp. The camp is exclusively for students attending the upcoming 2023—2024 school year at OSES, in grades 1st-5th. Students must have completed the enrollment process prior to starting camp.

STEM Camp will be offered during the following weeks:
Monday, June 12th- Friday, June 16th (Session 1)
Monday, June 19th- Friday, June 23rd (Session 2)
Each session of camp will cost $275 per student, per session. For families with more than one student attending, discounts will be provided. Half-day or single-day camp is not being offered this year. Space is limited, so camp enrollment will be on a first come, first served basis. A daily snack will be provided for each student, however, families are responsible for providing lunch each day.
Students must be dropped off through the cafeteria no earlier than 7:30 a.m. Pick up will also take place in the cafeteria and students must be picked up no later than 4:30 p.m.
While on campus students will be required to abide by the OSES code of conduct. The OSES code of conduct can be viewed on the school website under Student Handbook.