Orlando Science School Technology Campus wins again!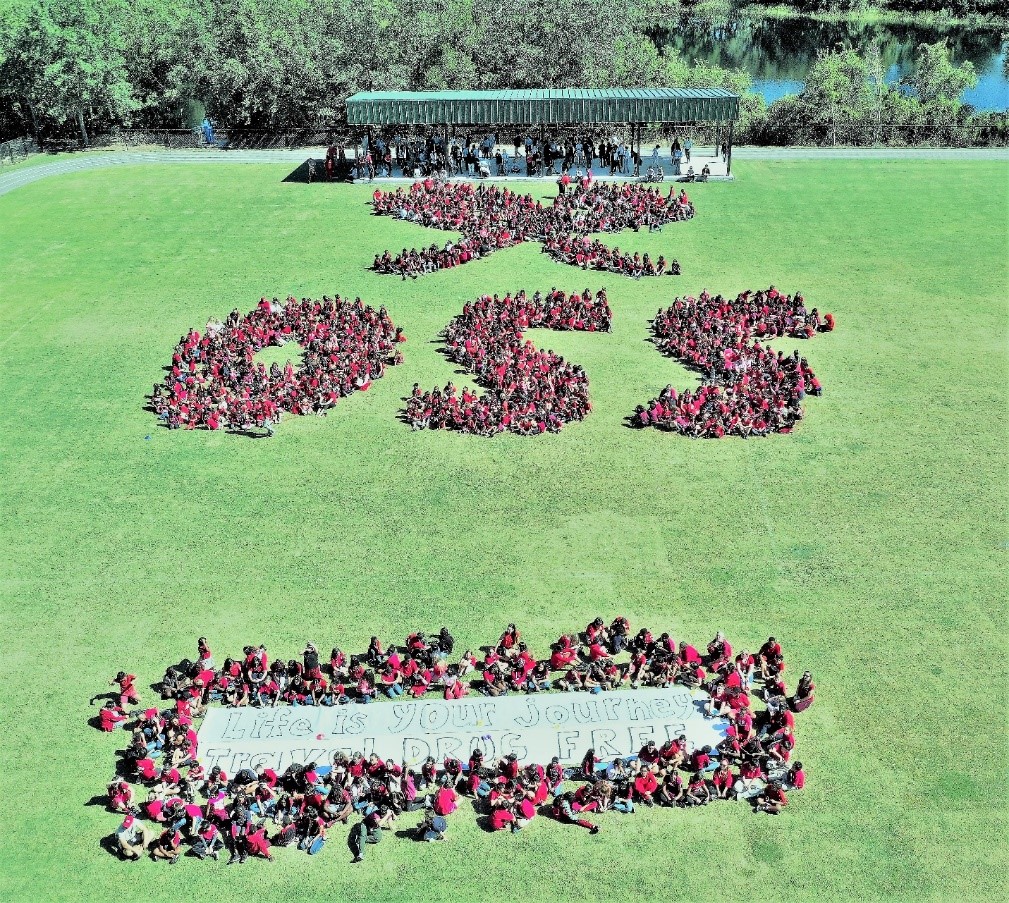 Orlando Science School has been participating in the National Campaign of Red Ribbon Week for several years. It is one of the most exciting events of the year, since it engages the entire school community and the week-long program is full of fun events and learning.
It is a tradition that during this week we invite our forever partners, the Orlando Police Department and the Orlando Fire Department. The OPD brings their cars, motorcycles, horses, and K—9 members. We organize assemblies where the officers share with our students their experience in the field and give them many safety tips. In the same way the Fire Department talks to our students about safety and different ways they can help in the community.
OSS has also been participating in the annual photo contest that Red Ribbon Week organizes. So far, we have won this contest 3 times.
This year, OSS won in our entire Region 2. Region 2 was formed by 12 states in the southern area of our Nation. The picture this year was taken with a drone on the soccer field of our campus. We gathered about 1400 members of the school: students, staff, and parents. The design in the picture must include a double loop bow that symbolizes our support for the campaign and the slogan of the year, which was "Life is your journey, travel drug free".
As winners of one of the 5 regions in the Nation, Orlando Science School will receive $1000 to invest in drug prevention and one iPad.
We are very excited to have won the contest again with a beautiful picture, but better yet, with the engagement and commitment of our community to build good character education and encourage a drug free life.
On Thursday, March 14, 2019, Orlando Science Elementary School had the honor to receive at our campus DEA Special Agent Marcus Anderson, as well as 3 other agents. We also had the honor to have Christine Stilwell from National Family Partnership. They all came to award our school with a $1,000 check that we earned after winning the photo contest during Red Ribbon Week.