Pennies for Patients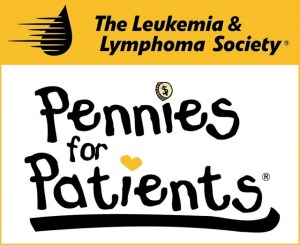 Dear Families!
As you know, our school is participating in the Pennies for Patients campaign until March 8th. Pennies for Patients is a service learning and philanthropy program for the Leukemia & Lymphoma Society, where students learn about blood cancers and get to make an impact in the life of others.
The money our school collects will go towards finding a cure for blood cancer and support patients and their families.Funds are raised on honor of local students affected by blood cancer. Please visit this link to view our school's fundraising page and to donate. Feel free to share the link on your various social media sites.
Students may also create a fundraising page and raise money that way and win prizes. (please see the flyer sent home last week to view prizes).
In addition, for a limited time, if you are purchasing MAGIC basketball tickets, Pennies for Patients is offering a discount code. Purchasing the tickets this way allows our school to win a few free tickets to raffle off as well. Please visit the link below