Family Technology Night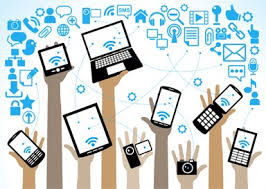 You already know how valuable STEM is to your child's future success . . . but do you know how much fun it can be?
Come find out at Family Tech Night February 28th, 5:30-7:00 pm. Tech Nights are a fun, family-friendly event that spark passion for STEM through activities and experiments for BOTH students and their families.
You and your child will explore … inspire … empower … and educate yourselves about how much fun technology can be. You will also learn simple things you can do at home to foster your student's interest in technology and see the different programs your students are using here at Orlando Science Elementary.
Hope to see you there!!!!!!!
Cost is $5.00 per family please see School Pay.