Hispanic Heritage Creative Coding Contest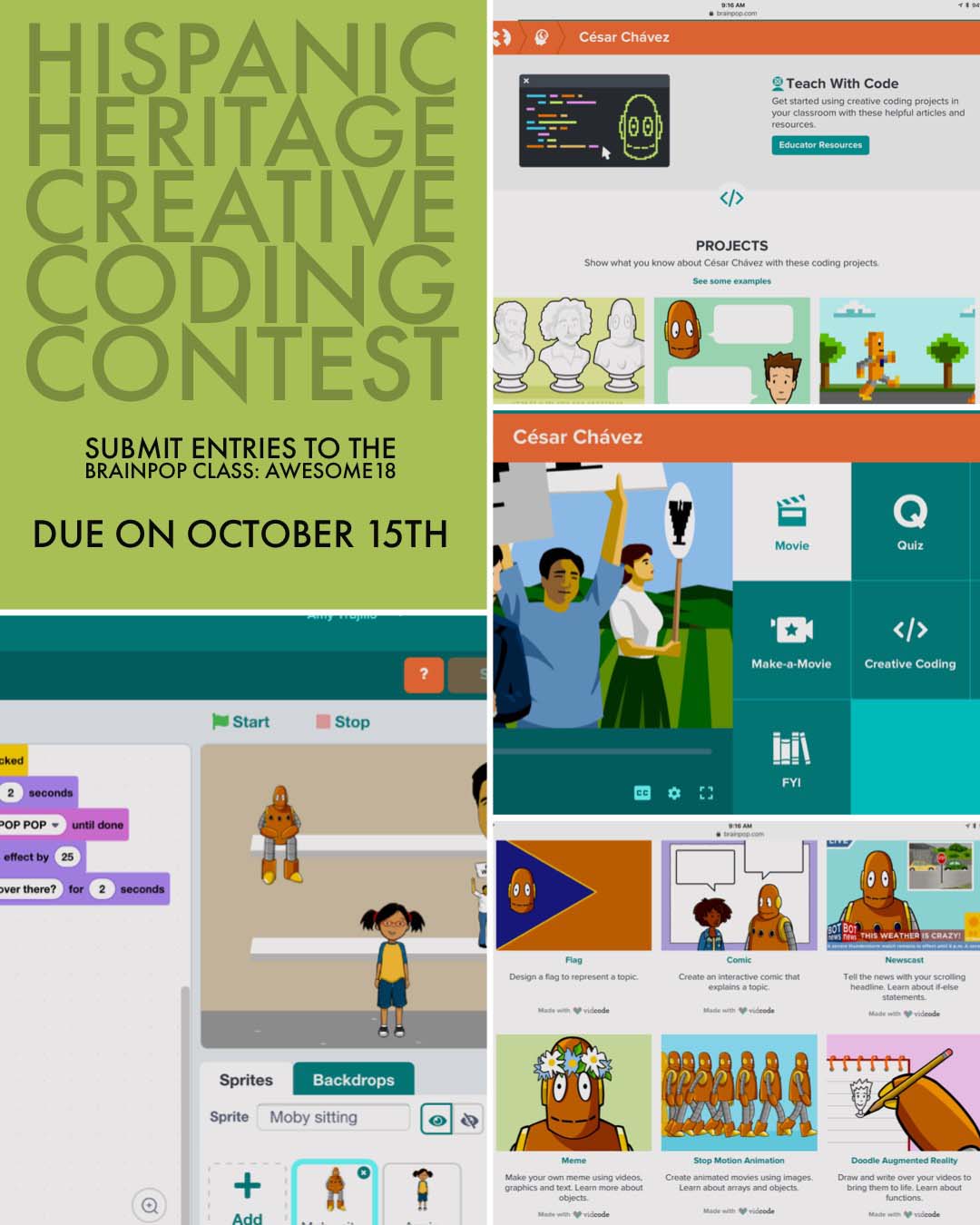 Are you ready for the challenge? You are tasked with using Creative Coding in BrainPOP to demonstrate your learning and appreciation of Hispanic Americans and/or Hispanic Heritage.
Join Mrs. Trujillo's 'class' by using the code Awesome18.
Please submit your assignment on BrainPOP by October 15th. Your username and password is the same as the AR and OSS Connect one.
UPDATE: BrainPOP wants to see the work!!!!