Creative Classroom Grant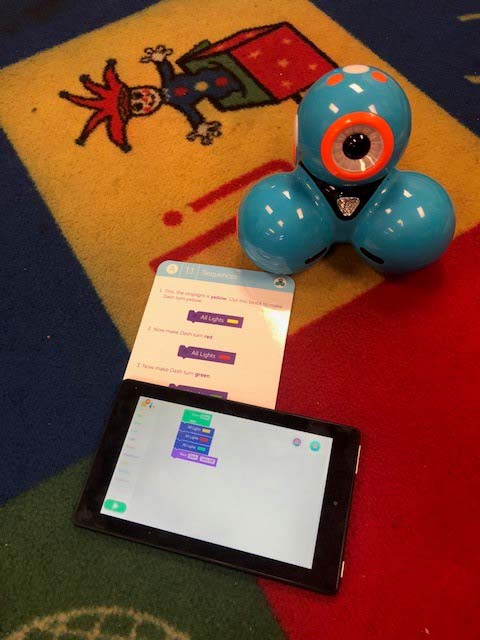 Mrs. Duran's class was awarded the Creative Classroom grant by the Florida Association for the Gifted (FLAG). The project uses coding to allow students to experience and observe technology and material. Students have access to coding robots and coding challenges to help them learn in a whole new way! The coding robots works by setting a sequence of commands.
The students have already used the robots to practice their coding. They used their color sight words to practice coding the robots' light and path. We look forward to future coding projects allowing us to create and problem solve!
Mrs. Duran will speak about her grant at the upcoming FLAG conference in October, where she will be a special guest of the organization.