Hispanic Heritage Night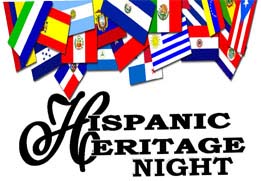 Orlando Science School Technology Campus is happy to celebrate Hispanic Heritage Month. This year, classrooms have selected a Hispanic country. Teachers, students and parents will be preparing a beautiful exhibit of each country's culture.
Teachers are kindly asking parents to volunteer to help with decoration and food for the night of the big celebration.
Come and enjoy music, art and little bites! Tour around the classrooms at your own leisure and discover the cultures behind Hispanic countries.
We will also have a Mexican food truck with very reasonable prices.
When: September 27th, 2018
What time: 6:00 to 7:30 pm
Where: Orlando Science School – Technology Campus
Please RSVP using this link: http://bit.ly/2QhBJop