Curriculum Night

Dear Parents,
The first and the biggest event at Orlando Science Technology Campus is the Curriculum Night. Teachers will present grade specific curriculum information that will cover what your child is expected to learn and do during the 2018-2019 education year. The schedule described below was created in an effort to provide you with maximum opportunities to learn about our classroom programs.This is an evening for adults. If you have questions or concerns about your child's progress, please set up an appointment with your child's teacher for a separate conference time or sign up for the teacher/parent conference night.
Curriculum Night : K-5 Date: 8/27/2018 Time: 5:30-7:30pm
There will be four sessions available for K-5:
Session 1: 05:30 pm-06:00 pm
Session 2: 06:00 pm-06:30 pm
Session 3: 06:30 pm-07:00 pm
Session 4: 07:00 pm-07:30 pm
Curriculum Night :Grade 6th :Date: 8/29/2018
Middle school parents will follow the below schedule: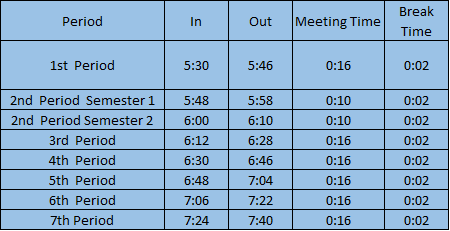 All Sessions will be held in your student's classroom. Please register for a session using the following links and use your student's name for the registration.
Registration:
Sign up here for Elementary RSVP
Sign up here for 6th grade RSVP